About
Family Services believes in assisting families through a balanced approach by empowering them on their physical, emotional, mental, and spiritual healing journey. To provide support and services to facilitate healthy, strong, and connected families. Priority is given to families experiencing Ministry of Children and Family Development (MCFD) involvement. Keep families together by helping them develop adequate skills and abilities to cope with daily family living. The Family Services can assist with making connections with culturally relevant resources, such as Elders and/or First Nation programs. Family Services takes a holistic, balanced approach that is culturally relevant in providing support to individuals and families.
Vision
To create a strong Urban First Nation Person/Families with respect and dignity. By bringing back the traditional way of life. By creating a stronger balance in a physical, emotional, mental, and spiritual way of life. The Family Service Team strive to have our Urban First Nation Families unified in a healthy way. By keeping our Urban First Nation Children out of Child Welfare System. Or advocating for our Urban First Nation Children to return to their families and communities.
Inquiry Form
Intake is required. Intake is by phone (250) 384-3211 or in person between the hours of 1:00pm and 4:00pm Monday to Friday. Inquiries for intake can be done by completing the below form. All referrals must go through Intake.


How to Reach Us
8:30am – 4:30pm
Monday to Friday
231 Regina Avenue
Victoria, BC
V8Z 1J6
Tel: (250) 384-3211
Fax: (250) 384-1586
Brenda Freeman, Team Leader
Email: brenda.f@vnfc.ca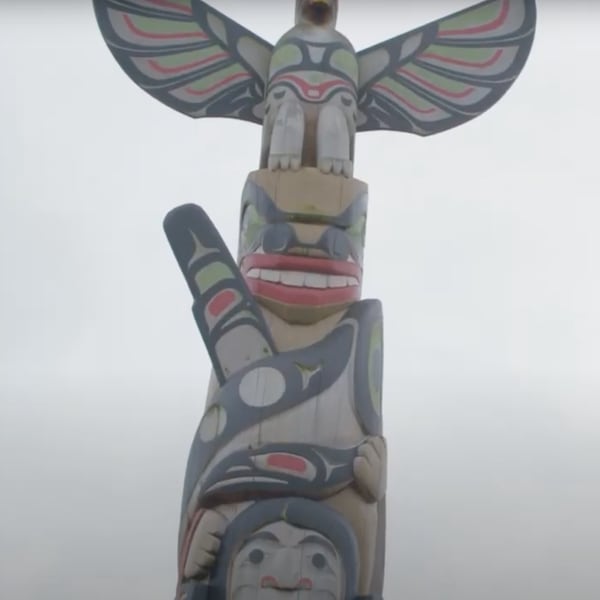 The Family Support Team takes a balanced approach that is culturally relevant in providing support to individuals and families.
We assist with:
• Providing parents and with support and educational programs that are culturally sensitive.
• Provide goal-oriented and time limited appointments.
• Developing self-advocacy skills.
• Information regarding available housing resources
• Providing information regarding budgeting, shopping, household, and time management skills.
• Developing new parenting tools to cope with parenting challenges.
• Transportation to and from appointments.
• Providing information of all available community resources that may be of assistance.
• Providing information/fill about the Legal/Law documents.
• Providing supports for custody disputes and domestic violence.
• Facilitating family or "Circle of Support" meetings.
Family Support Workers report to the Team Leader and assist families in achieving their goals through support, referral, skill development, education, mentorship and cultural continuity. We provide home visits and provide support with parenting skills, communication skills, budgeting, life skills, nutrition, housing, social assistance, legal aid and court processes. All team workers strive to build solid networks of support within our community and with sister agencies. Your worker will make referrals to community supports if necessary, but many referrals can be done in house. The team works to provide traditional and cultural values as related to individual(s) life.
Resources
Mustard Seed
Office: 625 Queens Ave.
P: 250-953-1575
Hours: Mon- Fri. 9:00am1:30pm (appointment or walk-in)
ID: yourself and all family members
Availability: once a month

St. Vincent de Paul Social Concern

Office: 828 View Street
P: 250-382-0712
Hours: Mon-Fri. 8:30am-12:00pm, 1:00pm-4:00pm
ID: yourself and all family members
Availability: once a month

St. john the Divine Emergency Food

Service: 1611 Quadra St.
P: 250-383-7169
Hours: Tues and Fri. 10:00am-12:00pm. Closed Fi & Tues after Income Assisstance cheques issued; open Friday the following week
ID: No
Availability: once a month

 

 

Goldstream Food Bank

761 Station Ave.
P: 250-474-4443
Hours: Tues and Wed. 10:00am-2:30pm. Open first 3 weeks of the calendar month
ID: yourself and all family members and mail, utility bill
Availability: Once per month

Sidney Lions Food Bank

9586 Fith St.
P: 250-655-0679
Hours: Mon, Wed, Fri. 9:00am-12:00pm. Closed the last week of the month.
ID: yourself and all family members and mail, utility bill
Availability: Once per month

Shelbourne Community Kitchen (Pantry Program)

3541 Shelbourne St.
P: 250-590-0980
Hours: Tues-Fri 10:00am-2:00pm
Availability: 1st one free & have to sign for programs.

Living Edge, Quadra Village Community Centre

901 Kings Rd.
P: 250-360-6928 (Doug)
Hours: Tues and Thurs 10:30am-11:30am
ID: No
Contact the Family Services department today 
for more information