What We Do
For more than 52 years, the Victoria Native Friendship Centre has been an Indigenous not-for-profit organization, serving as a vital resource for urban Indigenous people.
Your contributions can support specific or general areas of unique wrap-around programming that include full daycare, early childhood development programs, family violence prevention, law and health services, mental health and addictions supports, education and employment programs, youth services, food security programs, housing supports and services, Elders programs, a full community kitchen, cultural and arts events.
All contributions are greatly appreciated as we work to encourage and promote the well-being of urban Indigenous people by strengthening individuals, families, and community.
All donations over $20 will receive a charitable receipt
Donation Info
Legal Name
Victoria Native Friendship Centre
Legal Address
231 Regina Ave, Victoria BC, V8Z 1J6
Telephone
(250) 384-3211
Fax
(250) 384-1586
Society Number
S8469
Registration Number
BF818433
Charity Number
108172933RR0001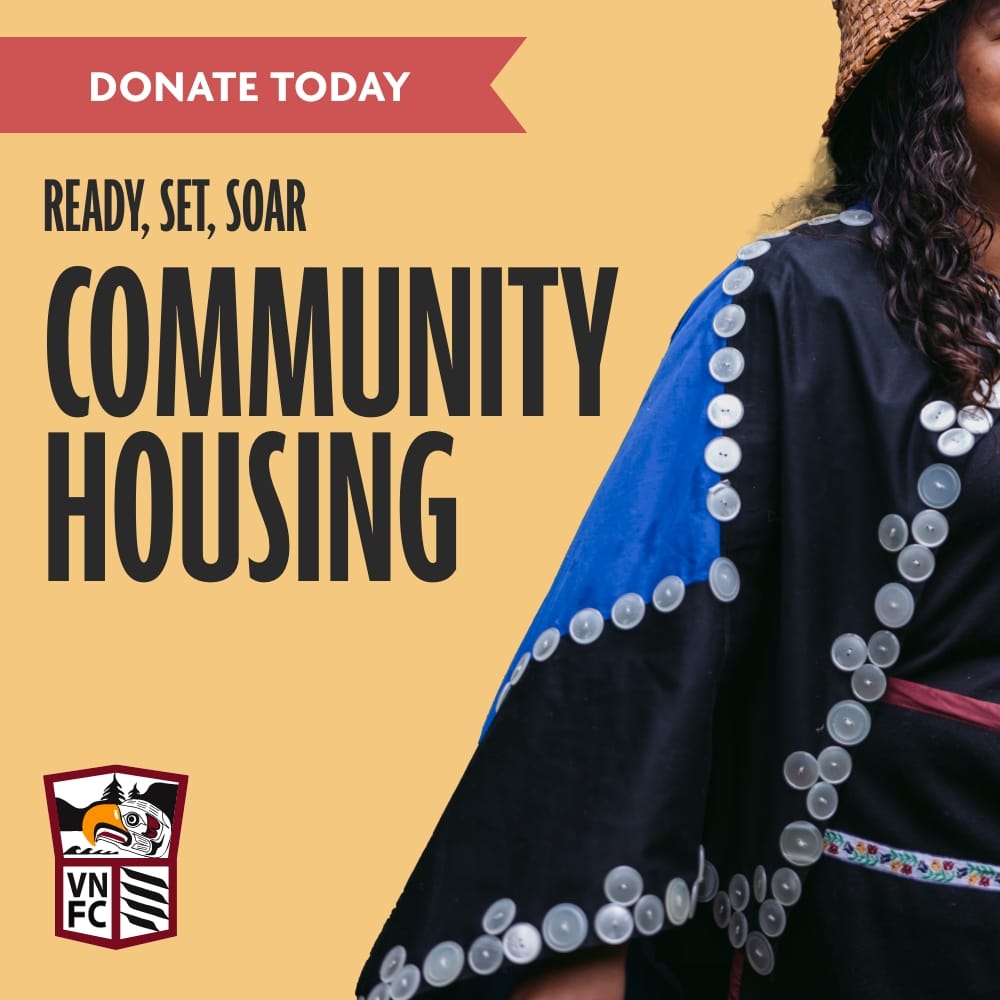 By Giving Gifts

We accept donations of new or packaged items. Unfortunately, we do not take used items.
By In-Kind

To donate non-cash assets (physical property or skilled services), please contact
By Credit Card

If you prefer to donate directly, please call us or drop by the centre:
Lynne Milnes, VNFC Programs Fundraiser
development@vnfc.ca
(778) 587-1567
231 Regina Ave,
Victoria BC, V8Z 1J6
By Cheque or Money Order 

Victoria Native Friendship Centre
ATTN: VNFC Programs Fundraiser
231 Regina Ave,
Victoria BC, V8Z 1J6
Donation Info
Legal Name
Victoria Native Friendship Centre
Legal Address
231 Regina Ave, Victoria BC, V8Z 1J6
Telephone
(250) 384-3211
Email
development@vnfc.ca

Fax
(250) 384-1586
Society Number
S8469
Registration Number
BF818433
Charity Number
108172933RR0001