Community, Culture, Elders & Seniors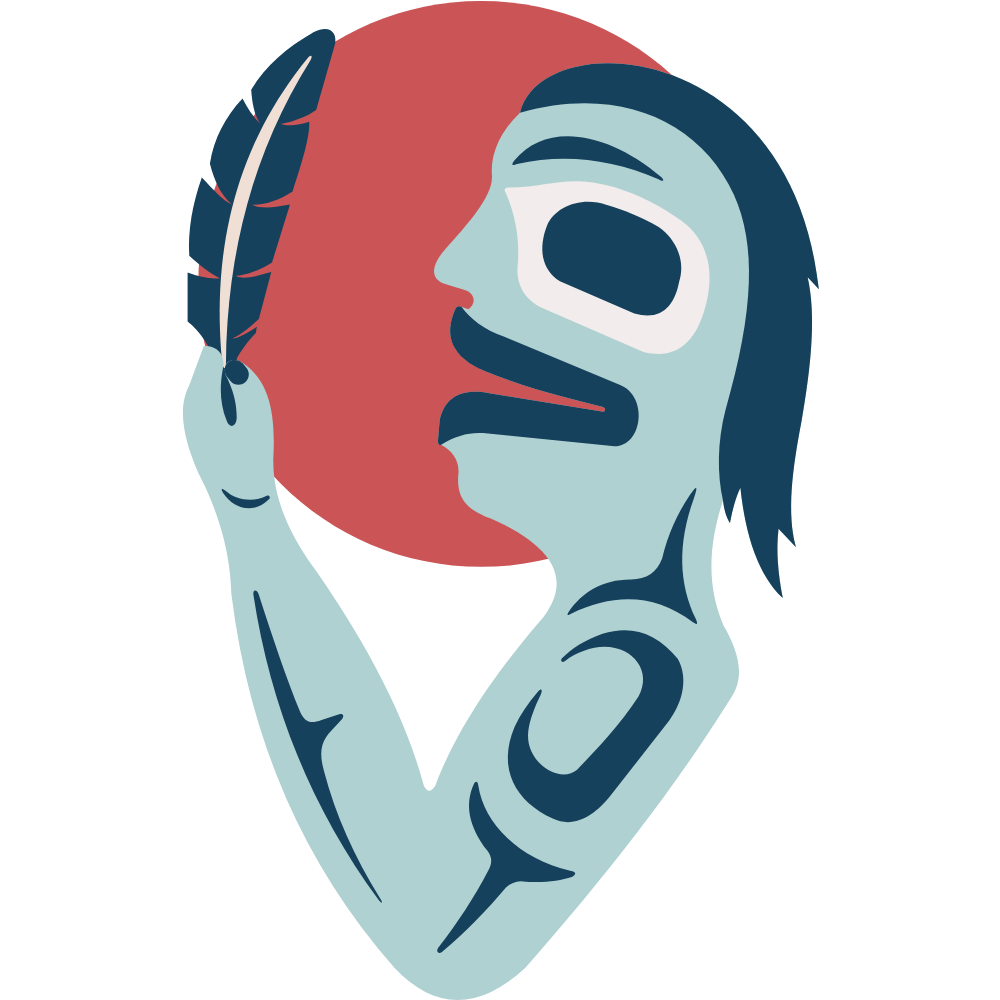 About
The Indigenous Culture and Traditions (ICT) team provides opportunities to connect with our local Indigenous community of diverse Nations. We welcome everyone to peruse the program calendar and find ways to connect and build a stronger sense of community. We offer a wide range of programming, something for everyone. Check the monthly calendar to determine if the program is Everyone Welcome, or specific to Indigenous community or Elders & Seniors. We also note if the program is Zoom only or hybrid (Zoom or gathering in person).
Inquiry Form
The VNFC Elder Support worker can be reached by phone 250-384-3211 or email Elder.Support@vnfc.ca. We gather contact information to send monthly calendars and updates or special events.
How to Reach Us
8:30am – 4:30pm with some evening programs 5:50-7pm
Monday – Friday
231 Regina Avenue
Victoria, BC
V8Z 1J6
Tel: (250) 384-3211
Fax: (250) 384-1586
Coordinator: Lisa Mercure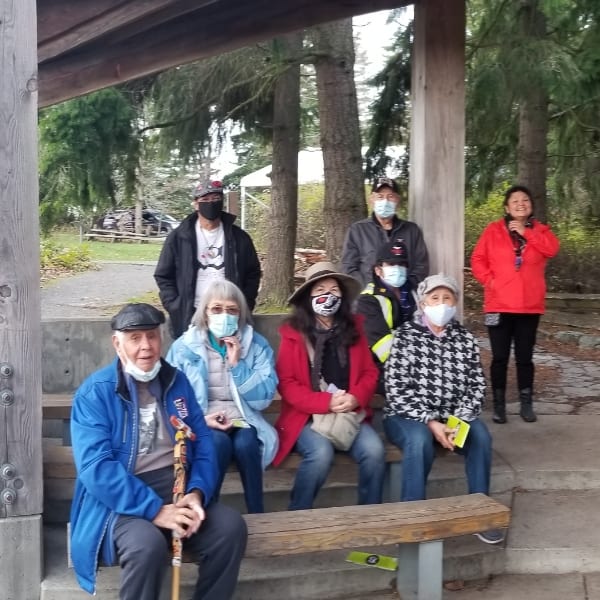 Join us for light exercises, health tips, and organized outings. We participate in the annual July 30×30 challenge, to be active for 30 minutes daily for 30 days. Prize incentives monthly. Regular participants invited to field trips monthly. RSVP by email Elder.Support@vnfc.ca.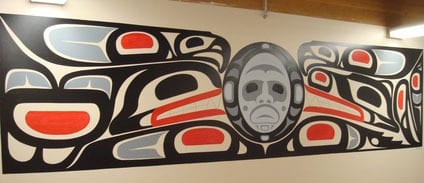 About Our Mural
This beautiful Indigenous Mural was designed by Jamin Zuroski, Namgis First Nations Artist. This piece is called "Gilakasla," meaning "Thank You".
Contact ICT today for
more information